Services
Lawn Mowing
Hedge Trimming
Gutter Cleanout
Fall and Spring Clean up
Bush Hogging
Land Clearing
Skid Loader Work
All Tractor Work
Tree Service
Paradise Lawn Care Services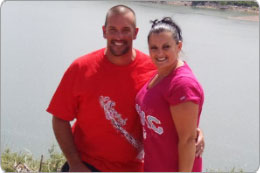 Paradise Lawn Care Services opened their doors in 2010 and in the industry since 1999, we have rapidly become our residential and commercial neighbors' top landscaping choice due to our hard work, determination, low prices, and "customer first" friendly attitudes. Paradise Lawn Care Services is family owned and operated in Warner Robins, Georgia by Ray Wheeler. We are Dedicated to providing you with the finest prompt, courteous, and reasonably priced landscaped and maintenance, Tractor/Dirt work, Hauling and Land clearing services available today. We are licensed and insured with over 17 years of experience in the industry and we are your total lawn maintenance company. We have made a strong presence in our business market and are continuously striving to offer the best to our customers, something you will quickly realize when you choose us. Paradise Lawn Care Services has achieved success through the use of clarity and the understanding of our customers needs. We know that you will find what you are looking for through us because we stand behind our work and know that we will deliver the satisfaction that you're looking for and you will feel comfortable with our staff because we are a DRUG FREE COMPANY! We treat all our Clients properties as if it were our own and strive to have a good personal working relationship with all our clients while producing quality work. We are experienced in residential and commercial properties, specializing in grass cutting, irrigation, landscaping beds, hedge trimming, mulch, pine straw and rock, winter and spring clean-up, pressure washing and gutter cleanouts to name a few.
Whenever you call on us to turn your lawn or garden into the envy of the neighborhood, you can bet our end results will do just that. In fact, it's because of our satisfied customer's great word-of-mouth advertising that we have grown as quickly as we have, and we'll never forget this.
So if you're looking for the best lawn care maintenance and landscaping services in the Warner Robins, Centerville, Kathleen, Byron, and Bonaire as well as Perry, Georgia area, give us a call today to get started.
Our Projects
— Photo gallery coming soon of all our projects!